since 1988.
Since 1988, T&M have never strayed from the original mission of supporting our customers and their crews on sites up and down the UK. Regardless of location or logistical challenges, we are experienced in distributing the fluids on which modern construction sites run. Integrating seamlessly into your supply chain, we maintain our own bowsers to the highest standards. Offering a reliable and effective distribution method that will not only help you meet deadlines, but also beat expectations with innovative solutions offering help where it is most needed.
accreditations and certifications
T&M are committed to using innovation and design to make projects safer for the crew, and more cost-effective for the company. Constantly ensuring we adhere to our own principles of engineered solutions and safety by design, we are proud to partner with ISO, drawing upon their experience and expert advice to help advance our own service. T&M are:
ISO 9001:2015 certified: demonstrates T&M's adherence to quality control for each bowser.
ISO 14001:2015 certified: the formalising of T&M's commitment to continually strive to improve their approach to sustainability.
ISO 45001:2018 certified:the determination of T&M's Occupational Health and Safety management system.
FORS Silver: FORS is an independent body that monitors best practice amongst the European fleet industry. By achieving FORS Silver standard, T&M have demonstrated a commitment to safety and efficiency, as well as environmental awareness.
CLOCS Champion: the recognition that T&M are actively implementing CLOCS's exacting standards for carrying out construction logistics.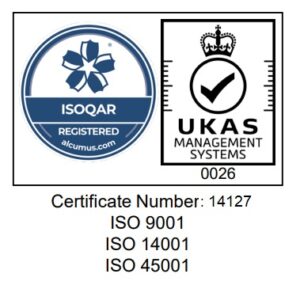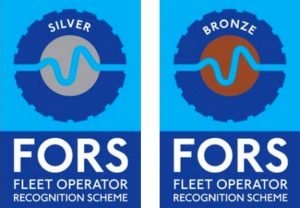 mission & vision
We are proud to have spent the past 29 years committed to raising the bar in bowser standards. Our innovations are shaped by experience as we constantly seek to adapt our bowsers to match evolving needs. Our vision is to build world-class bowsers that enable better construction. Our mission is to operate the biggest and best fleet in the UK. Our ethos is to build engineered solutions that are safe by design. Our commitment to excellence has seen us add value to some of the most extensive construction projects in England. Hoping to continually develop and evolve, we never say no to a project – rather, we work to redefine the boundaries of engineering to create intelligent solutions for complex problems.